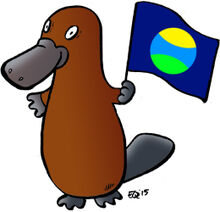 Sadoka na yinyo wau Panduniaka (Pandunia). Yuka wau be umula sun Jens Wilinsan (Jens Wilkinson) ai Ristoh Kupasalah (Risto Kupsala) saje ya geza en kwan jetong yuka be al  kwi weka yanyo. 
Yuka kadombesi ya echu ya za aren na kaya chuka ava na karen.
Kaya na Panduniaka wechu yuka wishi na anyo yo shi Hanka, Ingilka, yuka Romanchu, Swahilika, Sansakataka, Arabaka ai ayin wi. 
​Yuka wau le kwetanga mawi! Yu kwetanga chumun unga wau ron sava na anyo ai shinga wi, shi sadoka wau!